5 Star Travel Adventures You Will Tell All Your Friends About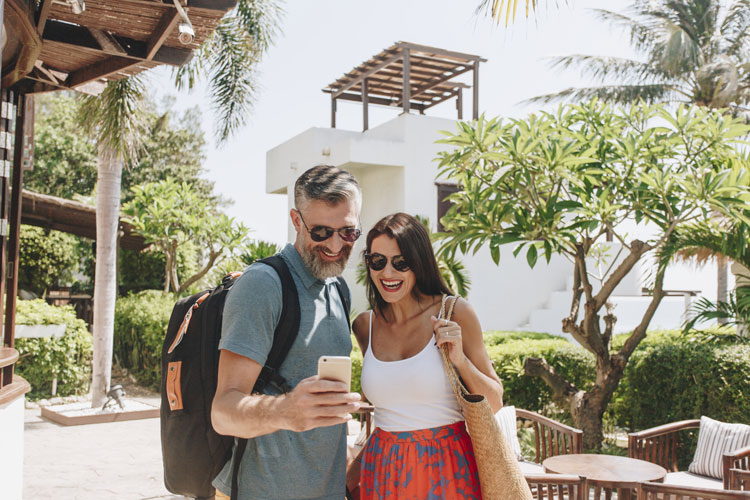 Our go to travel agent, Lauren!
We just completed our third trip to Europe booked by Lauren. Our first venture was a guided tour through Spain which was wonderful. The next trip, we decided to forego the guided tour and asked Lauren to arrange itinerary, hotels and local tours for us. We also rented a car which she arranged to tour Provence. So…this past May, our 30th anniversary, we decided to go to Italy.
We had total confidence with planning itinerary with Lauren and allowing her to arrange all hotels and local tours once again. We also picked up a rental car to tour Tuscany. She arranged a wine tour and lunch and cooking school and dinner which were fabulous! Lauren's attention to detail and quick response to any issues we migh have had are wonderful. I would recommend calling Lauren to help with any travel plans. She really does a wonderful job! Looking forward to our next adventure!
Client Centric and Detailed Oriented
Lauren chose the perfect spot for our honeymoon and really took the time to listen to what we wanted.
Lauren the Life Saver
My Jamaica trip was almost ruined…I misplaced my passport! Fortunately I found it, but the airlines had already cancelled all of my travel arrangements. I was on the point of tears. Lauren went to bat for me and bargained with the airlines for HOURS. As a result of her efforts on my behalf, I was able to enjoy the beautiful vacation Lauren arranged for us. I have recommended Lauren to everyone I know. You can't find this level of professional service very often!
Lauren Simon at Travelphish Rocks!
My traveling companion and I could not have arranged such a beautiful, carefree vacation on our own. We have relied on Lauren at Travelphish.com to find the best, most relaxing places…and they do not disappoint.
The longer we work together, the better it gets. Attention to customer service is their hallmark. It is good to have back up…and an incomparable travel planning experience. Let the expert handle the details for you. You won't regret it. P.S. The Iberostar Rose Hall Suites Hotel is outstanding; a great value!
Perfect Vacation
Our Caribbean trip was exactly what we were looking for, and it was at a great price! She took the time to figure out just what we wanted. And travel went very smoothly, never had any problems!
Full Service with a Personal Touch
Lauren Simon, the owner of Travelphish, makes it her priority to ensure your travel needs are fully met. Never having traveled internationally before, we needed guidance on planning a trip to Italy. As we asked, Lauren provided itineraries for a self-guided Italy visit and then suggested the Food Network's Tour of Italy (no other agent had provided this alternative). '
Lauren handled every aspect of our adventure from communicating with the travel company to airfare and gave us the confidence that she would be available for assistance while we traveled. Our Tour of Italy was perfect in every respect, and we are so thankful to have found Travelphish. For future trips, I'll definitely call Lauren!
The best!
Lauren was fantastic to work with. She really listened to what we wanted and ensured that our trip to Greece and Turkey would be flawless. When we left there was a taxi strike in Athens, but it was supposed to end before we landed.
It didn't, but Lauren was on top of it and ensured that we had transportation for the rest of the trip. It was very reassuring to know she was looking out for us. She really cares about you and your dream vacation. Call her!
Traveling done right!!
My wife and I planned a 10 day trip to California, driving from San Francisco to San Diego. Lauren did a fantastic job of putting in us in wonderful hotels, recommended some of the best restaurants, and was very easy and helpful to work with. I highly recommend her services. Thank you Lauren!
Very Helpful
Lauren did a great job setting up a family cruise over thanksgiving. Would 100% have her help again
Wonderfully-planned family vacation to France
My wife and I contacted Lauren after seeing her reviews on Kudzu. We wanted to plan a family trip to France but were not really sure exactly where we wanted to go or how to accommodate such a large group.
After speaking with Lauren, she immediately helped us crystallize our plans relying on her extensive personal and professional experiences. Even though our trip involved both along city trip to Paris as well as a trip to the countryside, everything turned out wonderfully. We look forward to using Lauren again for future trips.
Great Travel Agent
I contacted Lauren after reading reviews on Kudzu. I needed help planning my honeymoon. I had started with another travel agent and had been most concerned about how things were going to work out. As soon as I called Lauren I knew I had found someone who would make my trip a success.
She held my hand through the whole process, communicated every detail clearly and promptly with no surprises, and found us great deals on beautiful hotels in the Greek Isles. She helped plan everything from A-Z. If you are looking for a Travel Agent to help plan the perfect vacation- look no further!
Lauren was Extremely Helpful
We contacted Lauren regarding our honeymoon, and she was able to find us a great resort in the Caribbean for less than half of what we were going to pay at another resort for a much better room. We had a great time on our honeymoon, and we have Lauren to thank for the great work she did.
Vacation of a lifetime!!
Lauren planned our 20th anniversary trip to Italy flawlessly. She paid close attention to detail and designed a perfect itenerary. Great airline, hotels and tours with no surprises. Heck, I think she may even have had something to do with the wonderful weather we had, though I'm not quite sure how she pulled that one off. If we're lucky enough to get to go back I will definitely be back in touch with Travelphish!!!
Highly Recommended
Lauren with Travelphish is an extremely knowledgeable and reliable travel agent. She listens to your desires and puts together a plan that works for you. She planned our honeymoon to Costa Rica, and we were exceptionally pleased with the results. She will let you know about available upgrades without making you feel pressured. Overall a great experience.
What are you waiting for?
Get in touch
Launch your vacation planning with a free, no-obligation consultation. We'll ask questions, you'll share ideas, you'll ask questions, we'll share ideas. We can't wait to hear from you!
About Us
---
TravelPhish is a full-service boutique luxury travel agency owned and operated by premier travel specialist Lauren Simon. We are a Travel Advisor with Virtuoso, a network of the world's most elite travel advisors. Let's craft a vacation to remember - call or message us today!
An independent affiliate of Andavo Travel-a Virtuoso Member