Spectacular travel experiences, crafted by TravelPhish.
There Is Nothing Ordinary
About A TravelPhish Vacation
TravelPhish is a full-service boutique luxury travel agency owned and operated by premier travel specialist Lauren Simon. A discerning world traveler who has both visited and established relationships with local suppliers in more than 30 countries, Lauren and her team of skilled agents have the expertise, travel industry affiliations and connections to craft unforgettable and worry-free vacations.
We maintain relationships with general managers, proprietors, tour guides and other experts all over the world. This lets our clients travel like VIPs, with personalized attention, perks, and upgrades during their vacations. Our pricing is equivalent to or better than what you'll find online – yet by working with us, you get the value of our personal attention, experience, and connections.
TravelPhish is a Travel Advisor with Virtuoso, an invitation-only network of the world's most elite travel advisors and travel providers. We have also earned membership in both the American Society of Travel Agents and the International Association of Travel Agents.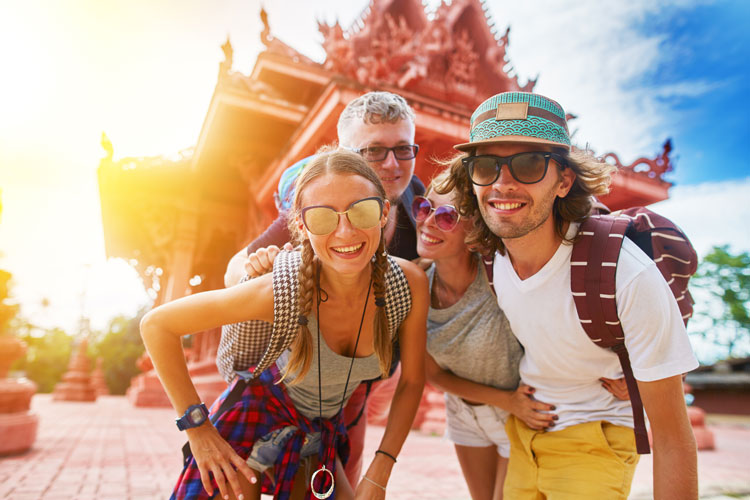 Don't be a tourist. Travel off the beaten path to experience the authentic destination.
Vacations are personal, and we want to you to experience the highest value during your leisure time. We listen carefully to you and brainstorm a variety of ideas before helping you decide where to go and what to do.
And you can be as involved in the planning process as you want, whether we're a trusted resource or we take care of everything from research, booking, ordering, confirming, reserving, and troubleshooting.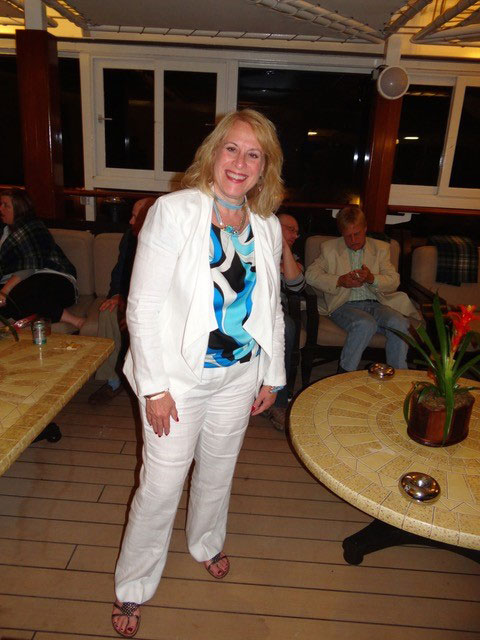 Lauren Simon
Agent | Travel Concierge
Your Travel Agent & Concierge
Lauren Terner Simon founded Travelphish after 15 years as a Corporate Sales Executive for several major telecommunication firms. Her expertise in sales and marketing combined with the love and passion for travel translates into an impeccable service and value proposition for her clients.
Lauren has traveled extensively in the Caribbean, Europe and Hawaii. She has connections to travel packages worldwide.
Allow Lauren and her associates to book the vacation of your dreams.
Location
Choose an international destination, or visit Alaska, Hawaii, or the Caribbean. Perhaps you want to start each day on the patio of your private oceanfront hut with a deep muscle massage or end it with a hydrothermal bath after a day of hiking the Swiss Alps. No problem!
Whether you are looking for an unusual adventure, luxurious pampering, physical challenge, breathtaking scenery or all of the above, we know the place. You will never want to go just "go to the beach" again unless that beach includes a well-appointed thatched hut on an island surrounded by azure water, pristine beaches, and a personal masseuse.
Accommodations
Where you rest your head each night is just as important as where you're visiting. We'll book you in an ultra-modern high-rise, a gorgeous villa by the water, perched on an extinct volcano, or anything in between.
Are you a nature lover who likes the idea of being surrounded by nature, yet you also value creature comforts? We can arrange for both! How about deluxe quarters in a luxury tent in Zimbabwe or an eco-friendly resort in Thailand, complete with five-star cuisine?
Activities & Excursions
This is where you can really benefit from our insider experience: relationships are everything. We're tight with tour guides, general managers, and maître ds. We ensure you sit at the table with the best view of the sunset, that you pass the crowds to the "locals only" view, that you're booked in the seats and the showtime that fit your preferences.
And we'll expertly guide you to ensure your experience is smooth. You'll go on excursions with vetted suppliers to give you the best experience. Anyone can book a cooking class, but we have cooking classes with chefs that give you the most authentic and fun experience. Go hiking in Peru with a trusted guide. Our worldwide network of contacts will make a great vacation!
Culinary Experiences
Do you want to strengthen your cooking portfolio by learning to craft the local cuisine? Looking to visit the beach and love great restaurants, but hate seafood? We listen to your culinary interests and will get you into the restaurants that meet them – whether it's a 3-Michelin-star restaurant or a little-known hideaway. We also provide a list of regional restaurants at your destination.
Concierge services
Many people don't think about all the little arrangements required in life – but we do! That means we'll ensure that your villa or apartment is stocked with staples so you're not searching for coffee or fruit. We book the tours, whether it's a small group tour or private tours we ensure you have the time of your life.
We ensure that you receive the show tickets in your mail slot – no need to wait in line for hours! Concierge services make it so you're not running your life on vacation – you're enjoying it.
Transportation
There's a lot to be said for knowing which cities are fun to drive around, which are visitor driver friendly, and which are best to just jump on the train.
TravelPhish builds your transportation arrangements to ensure that your transfers are smooth, efficient, and enjoyable. We take care of all the logistics as you travel in between cities and countries.
Support while you're traveling
Before you leave, we bring your entire itinerary together in an easy-to-reference email, or a printed dossier if you desire.
And our support continues while you're away: we're there for you 24/7. Should a travel interruption or unforeseen circumstance pop up we are available to jump in and handle the situation.
Here's an example: a few years ago, our clients were visiting Athens, Greece when taxicab drivers went on strike. They were due at the airport in just a few hours! We used our local connections to book a private driver and get our clients to the airport, and they continued their vacation uninterrupted.
Get in touch
Launch your vacation planning with a free, no-obligation consultation. We'll ask questions, you'll share ideas, you'll ask questions, we'll share ideas. We can't wait to hear from you!
About Us
---
TravelPhish is a full-service boutique luxury travel agency owned and operated by premier travel specialist Lauren Simon. We are a Travel Advisor with Virtuoso, a network of the world's most elite travel advisors. Let's craft a vacation to remember - call or message us today!
An independent affiliate of Andavo Travel-a Virtuoso Member